Performance of the equity markets and the Acea share
In 2018, the international equity markets were down overall.
Acea's share price fell by 22.0, substantially in line with the performance of the FTSE Italia Mid Cap (-20%). On 28 December 2018 (last session of the stock exchange last year), the share had a closing price of € 12.01 (capitalisation: € 2,557.7 million). The maximum value of € 16.43 was reached on 23 January, while the minimum value of € 11.18 was reached on 26 October. During 2018, the average daily traded volumes were just above 116,000 shares (compared to 140,000 in 2017).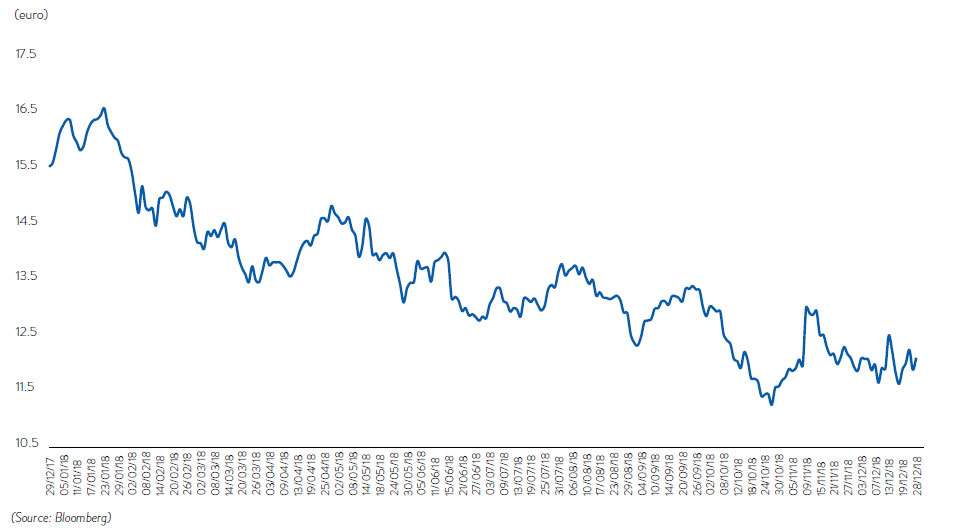 The following graph shows re-based figures for Acea's share price, compared to Stock Market indices.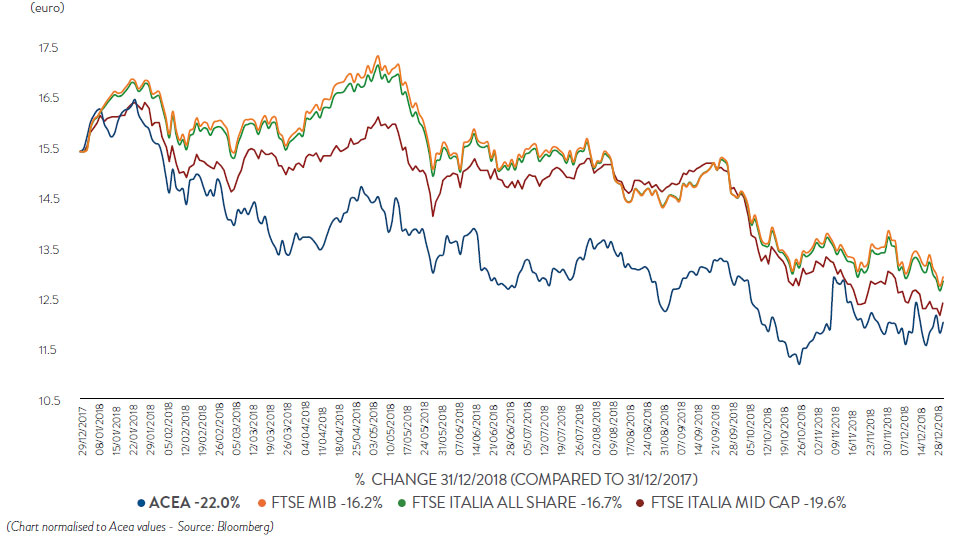 % Change 31/12/2018
(compared to 31/12/2017)
Acea
-22.0%
FTSE Italia All Share
-16.7%
FTSE Mib
-16.2%
FTSE Italia Mid Cap
-19.6%
115 reports/notes were published on Acea shares in 2018.